Love Notes Leather Cuff 1 inch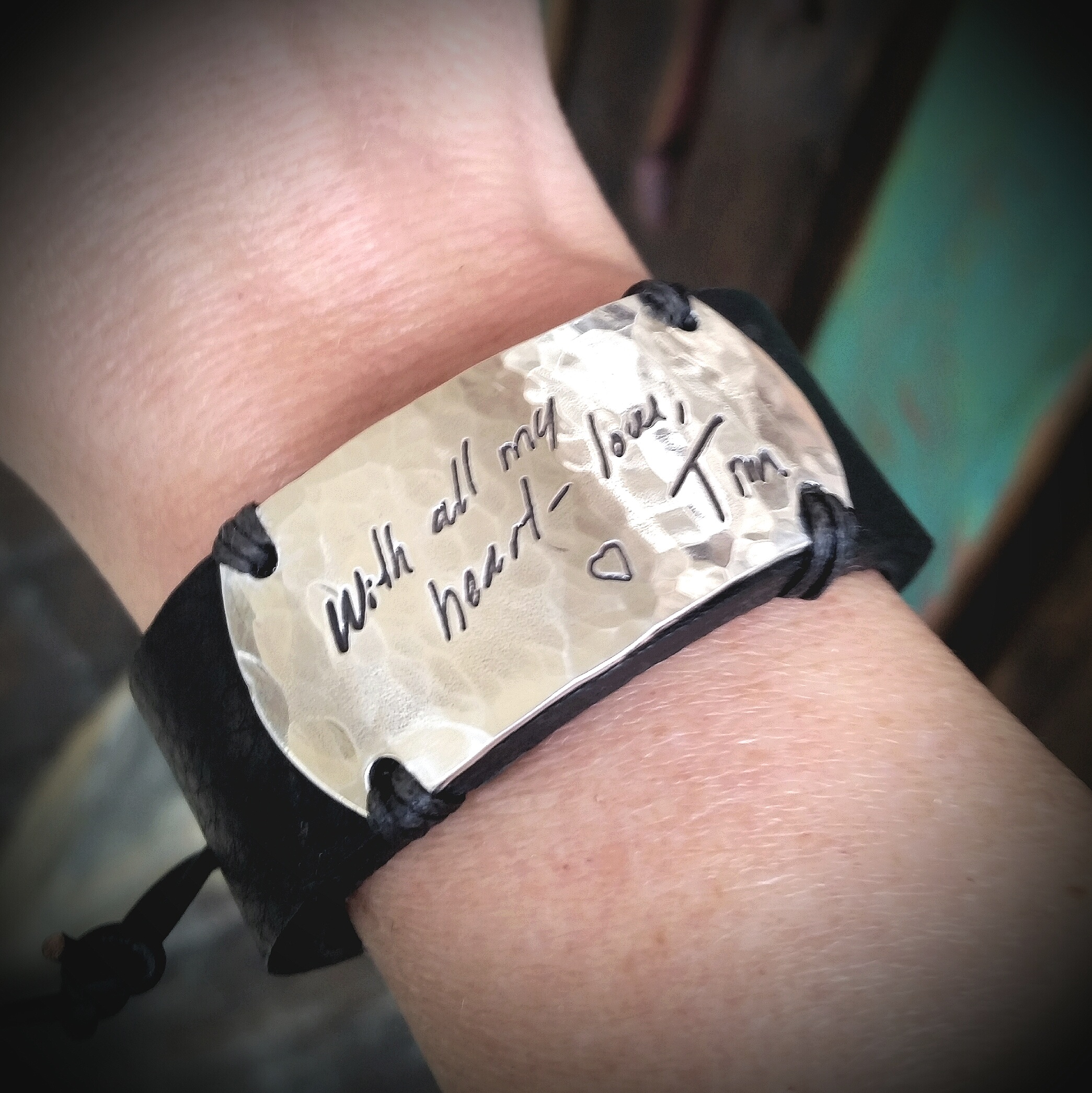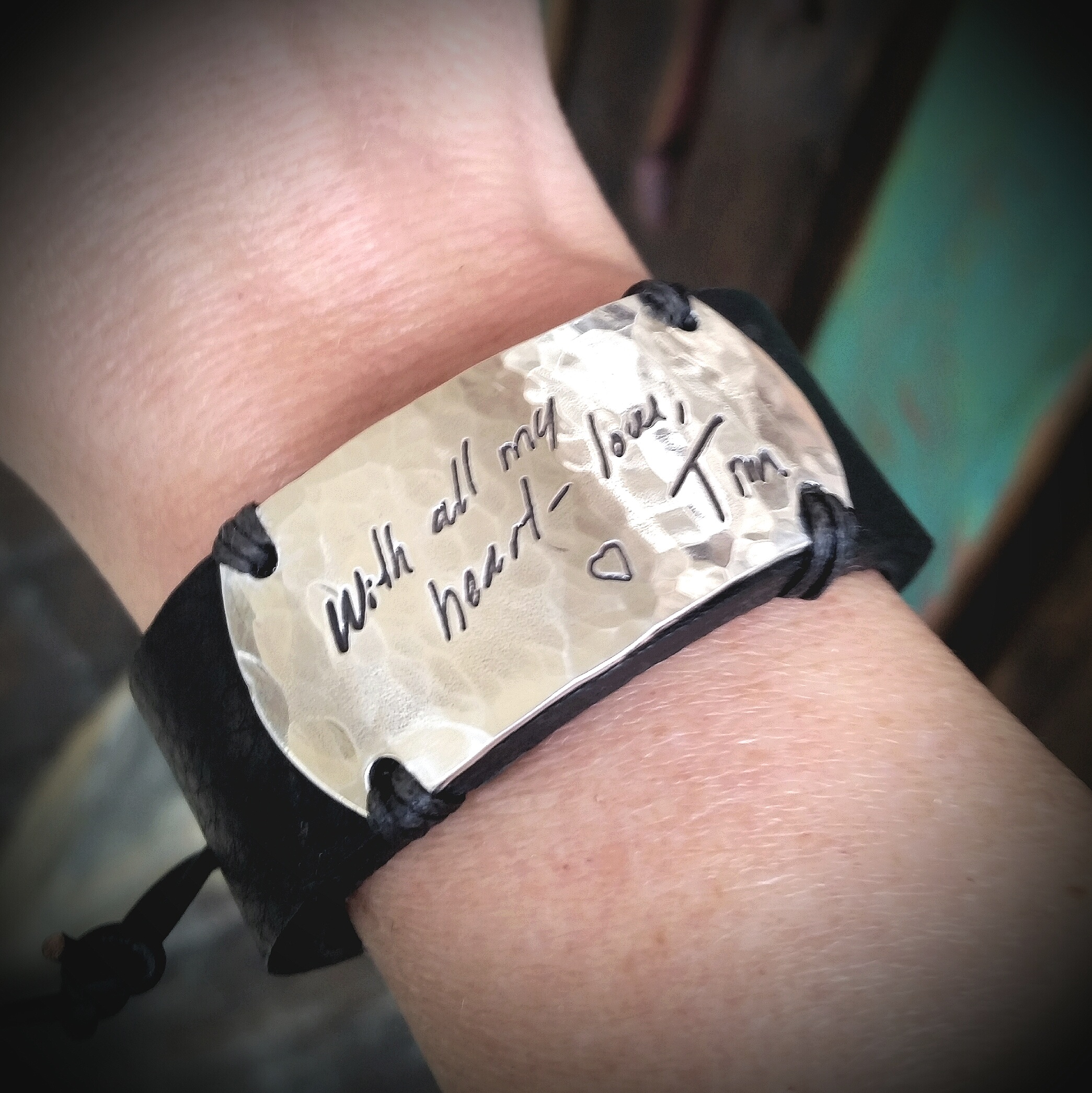 Love Notes Leather Cuff 1 inch
Part of our Love Notes Collection, we can create a unique piece that accommodates several lines of handwriting as well as a drawn image from a loved one on this special piece. Available in reclaimed Bronze or Silver. Each leather cuff is hand crafted and as unique as you are. Let us tell your story in a very special way. It's a modern day heirloom.
Great ideas for this piece include:
Child's first written word

First "I love you" from a partner

Special written note from loved one

Foot, hand or finger prints from a child (or loved one) along with their name in your writing

Memorial piece to remember a loved one
CUSTOM INSCRIPTION SUBMISSION: See photo image for step by step process.
Place your order.

Photograph any hand writing, art, or prints. Try to avoid glare or shadows.

Email files to order@deannacochranjewelry.com (we will contact you in 48 hours if we have not received your artwork)

Prior to making your piece we will email a digital proof for approval or changes (please allow up to 2 weeks for digital proofs).

Once you approve your digital proof, our artist will create your piece.
PLEASE NOTE: CUSTOM DESIGN ORDERS ARE NOT RETURNABLE. If you have questions regarding the custom piece, prior to ordering, please contact us through our "Contact" page. We are happy to answer your questions.
LEAD TIME: Please allow 3 weeks for shipment of your custom piece
SIZING: Woman's Adjustable Strap and Button Closure (fits wrist measurements 5.75 inch to 6.25 inch). If you need custom sizing for either version, just ask. We make and cut each leather piece in our studio.
METAL & STONES: Custom pieces are created one at a time by our artist, DeAnna Cochran. She is eco-conscious and uses reclaimed metals and conflict free diamonds. She is committed to environmental friendly design.