Eternity 1 inch Pendant (Silver)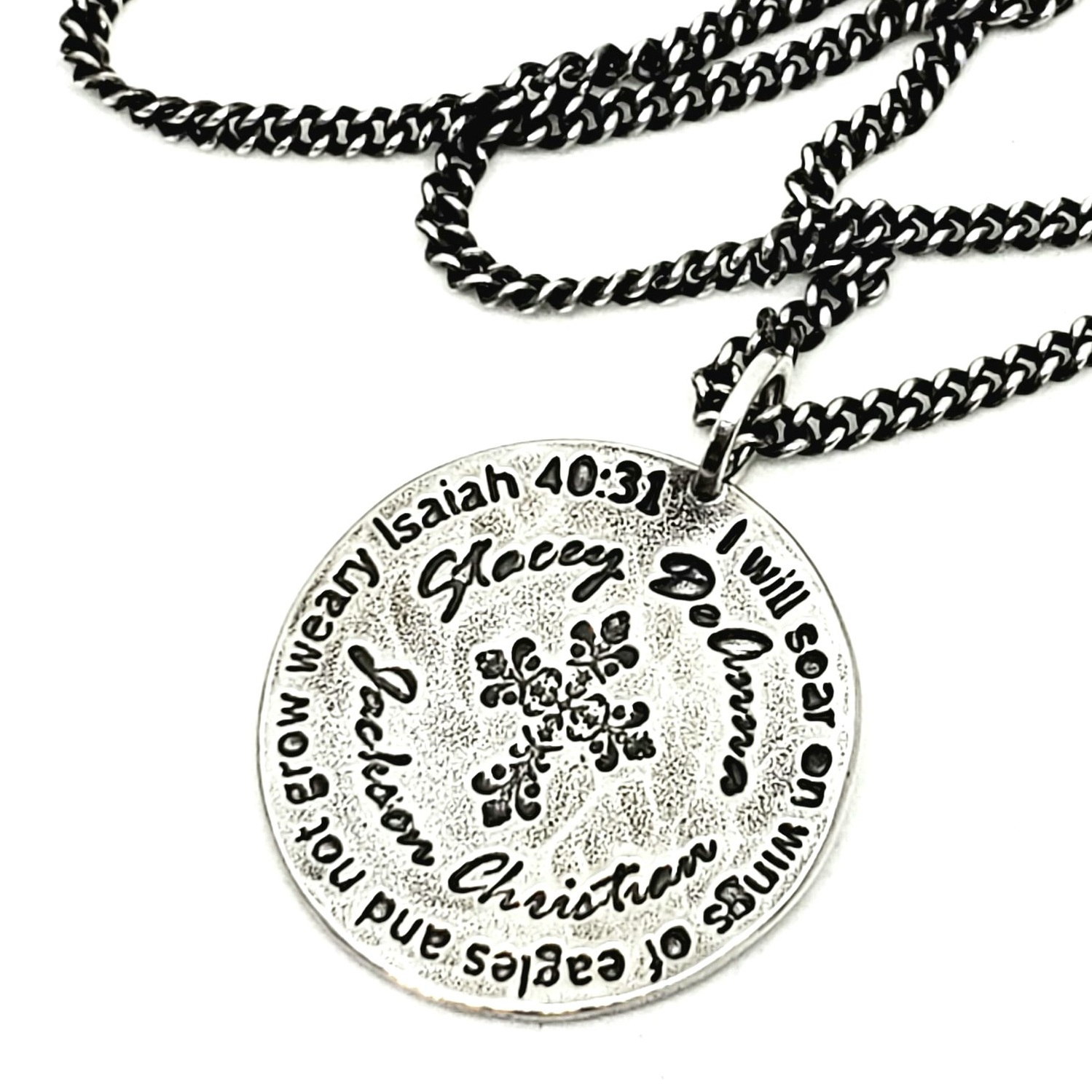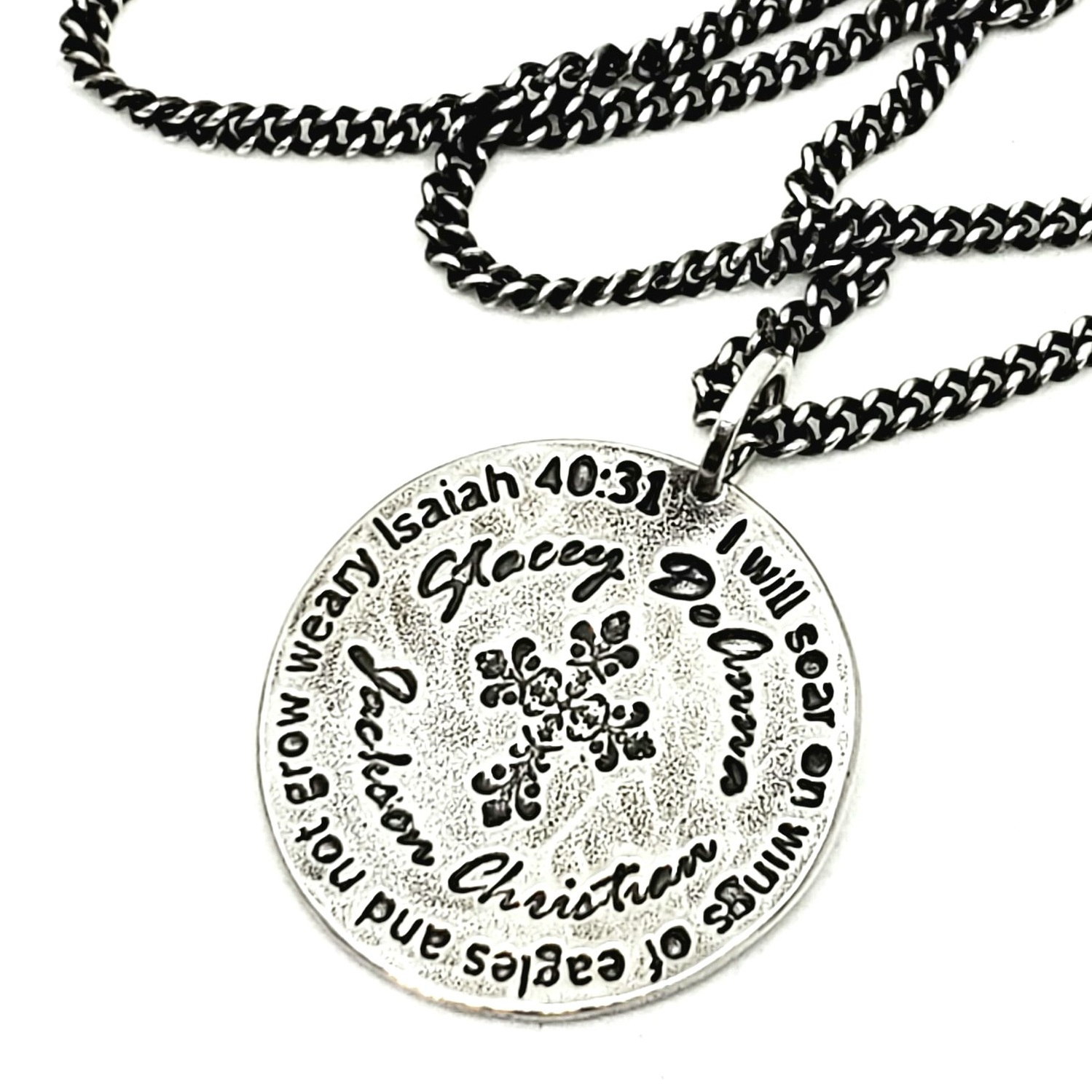 Eternity 1 inch Pendant (Silver)
Part of the Your Story Collection, our 1 inch Round Pendant is a great option for capturing several family members, dates, your favorite verse or saying combined into one piece. A few examples are shown. We can work with you to design your custom piece. This pendant is made in sterling silver. Simply provide the information you want on your pendant. DeAnna Cochran will lay it out in a digital proof to see (and make changes, as needed) to represent your vision.
Two samples shown:
(1) One sample shown represents the parents (center), children (second row) and grandchildren (outside row). Additional ideas include putting an "Est in XXX" date in the center along with a couples (or family and children's name) and favorite saying or verse along the outside. Shown on curb chain.
(2) The other sample shown has a cross in the center, family names surrounding and a favorite verse around the outside perimeter. Shown on the Long Short textured chain.
All of our custom pieces are created in reclaimed metals resulting in an eco-friendly design. DeAnna Cochran Jewelry is committed to environmental friendly design.
PLEASE ALLOW 3 WEEKS FOR CREATION AND SHIPMENT OF YOUR PIECE
PLEASE NOTE: CUSTOM DESIGN ORDERS ARE NOT RETURNABLE. If you have questions regarding the custom piece, prior to ordering, please contact us through our "Contact" page. We will be happy to answer any questions regarding custom designs.