Oval Hoop Diamond Earrings (Silver & 14K Gold)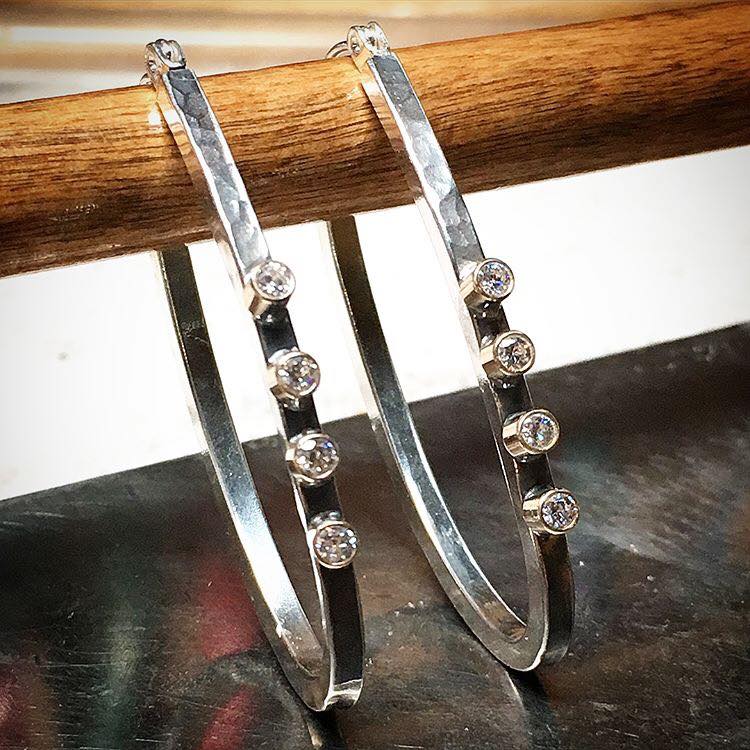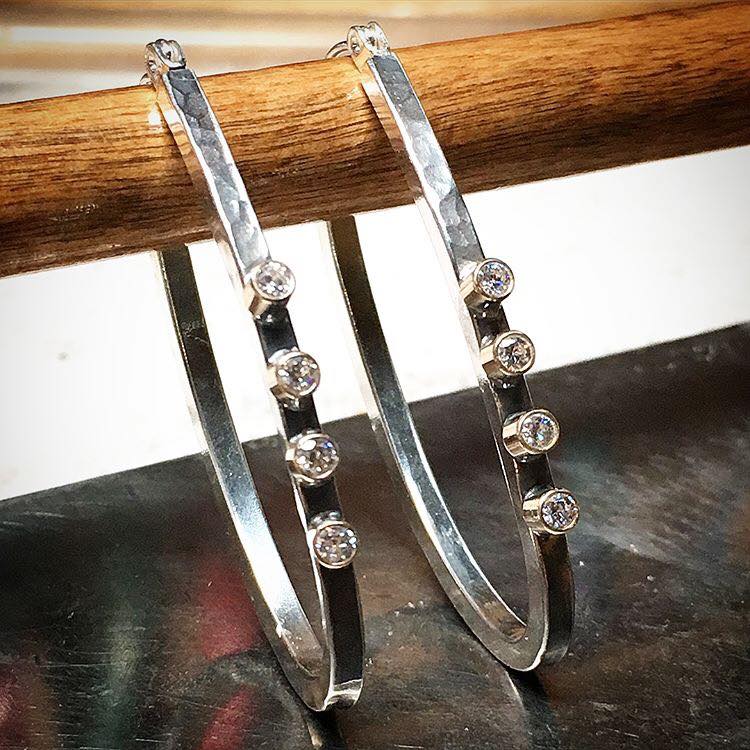 Oval Hoop Diamond Earrings (Silver & 14K Gold)
NEW for Fall 2018 and so popular is the Oval Hoop Earrings in our 1.5 inch length. It is available in 3 Diamond, 4 diamond or 5 diamonds on each hoop. Choose when ordering. These earring are hand forged and created silver and 14k gold. They are sure to be a staple in your jewelry collection.
Each diamond is a .03 Carat VS quality measuring 2mm each.
Please allow 2 weeks for creation. Each pair is made to order.
Last Photo Note: Shown for size in the solid 14K gold option