Silver, Gold, Diamond & Turquoise Cigar Style Ring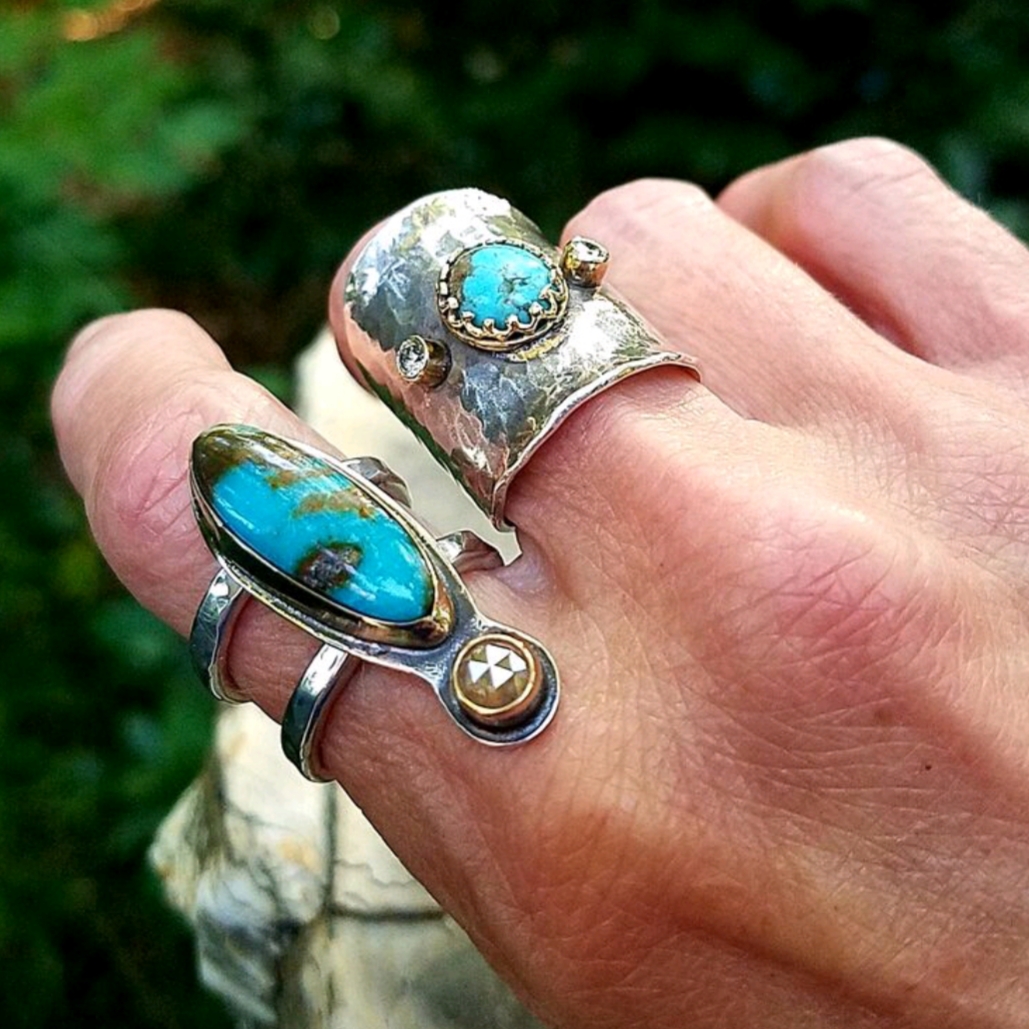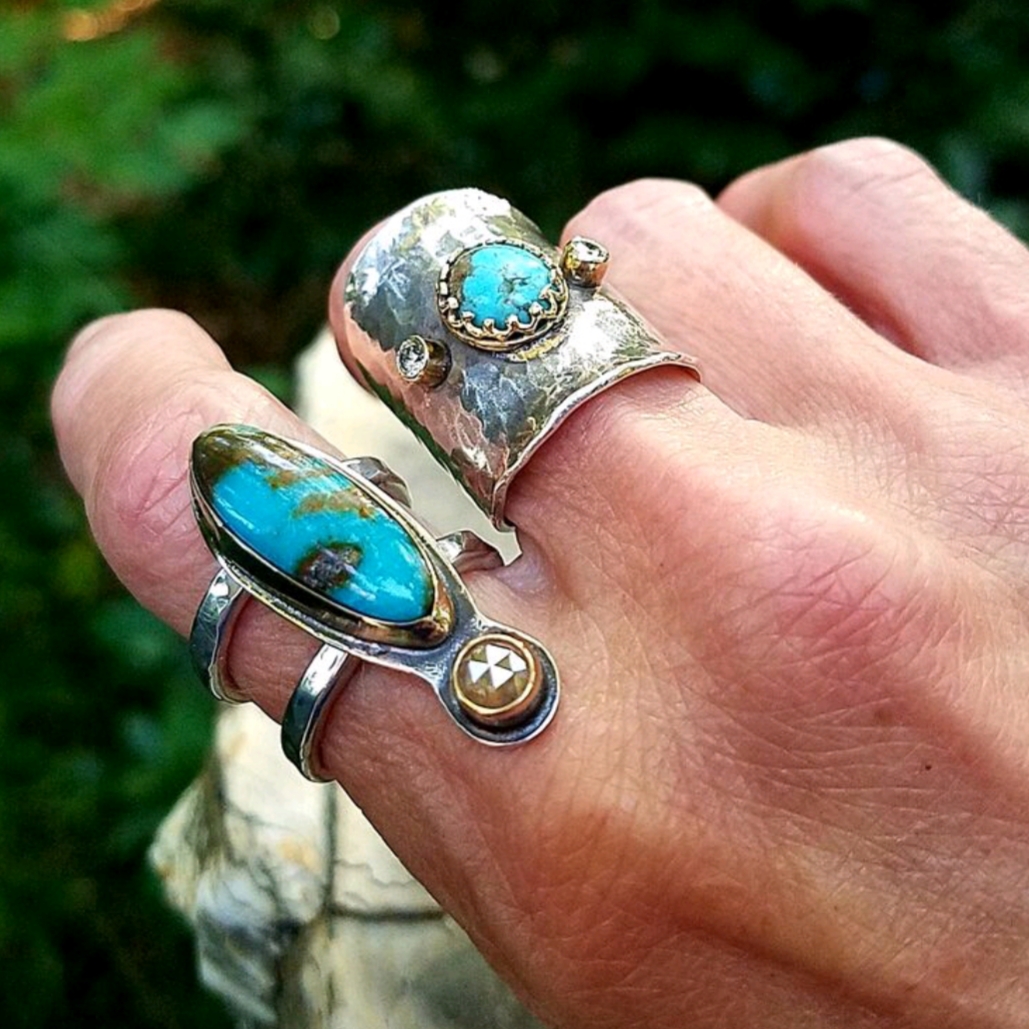 Silver, Gold, Diamond & Turquoise Cigar Style Ring
They say "why wear diamonds when you can wear turquoise"? We say wear BOTH!
This is our all time favorite ring. Clients rave about how comfortable it is and it's their go to ring. Compliments will surely come your way when you wear this beauty.
The front part of the band is 1" wide and hand forged in an anticlastic style (raided edges that very comfortable). It has a 14K gold 8X10 mm gallery style setting of Turquoise along with 2 fine white diamonds (two sizes available, shown in the larger .10 carat, 3mm , VS I-J quality in photos). Diamonds are set in 14k gold tube settings. The band tapers in the back to about 1/4 inch and has a slight opening making it adjustable by 1/2 size up or down.
Ordering Notes:
This ring is made to order in your size. Please allow 2 weeks to make your ring.

Note that natural turquoise will vary slightly in both color and matrix. We are happy to email you photos of the available stones to make your choice as part of your custom order.

Please specify the oxidization preference (light/bright finish OR oxidized). Shown in lighter hand finish. See non-diamond ring listing for dark finish example.
Part Number DCG02750 (.10, 3mm carat diamonds)
Part Number DCG02430 (.30, 2mm carat diamonds)