Custom Diamond Necklace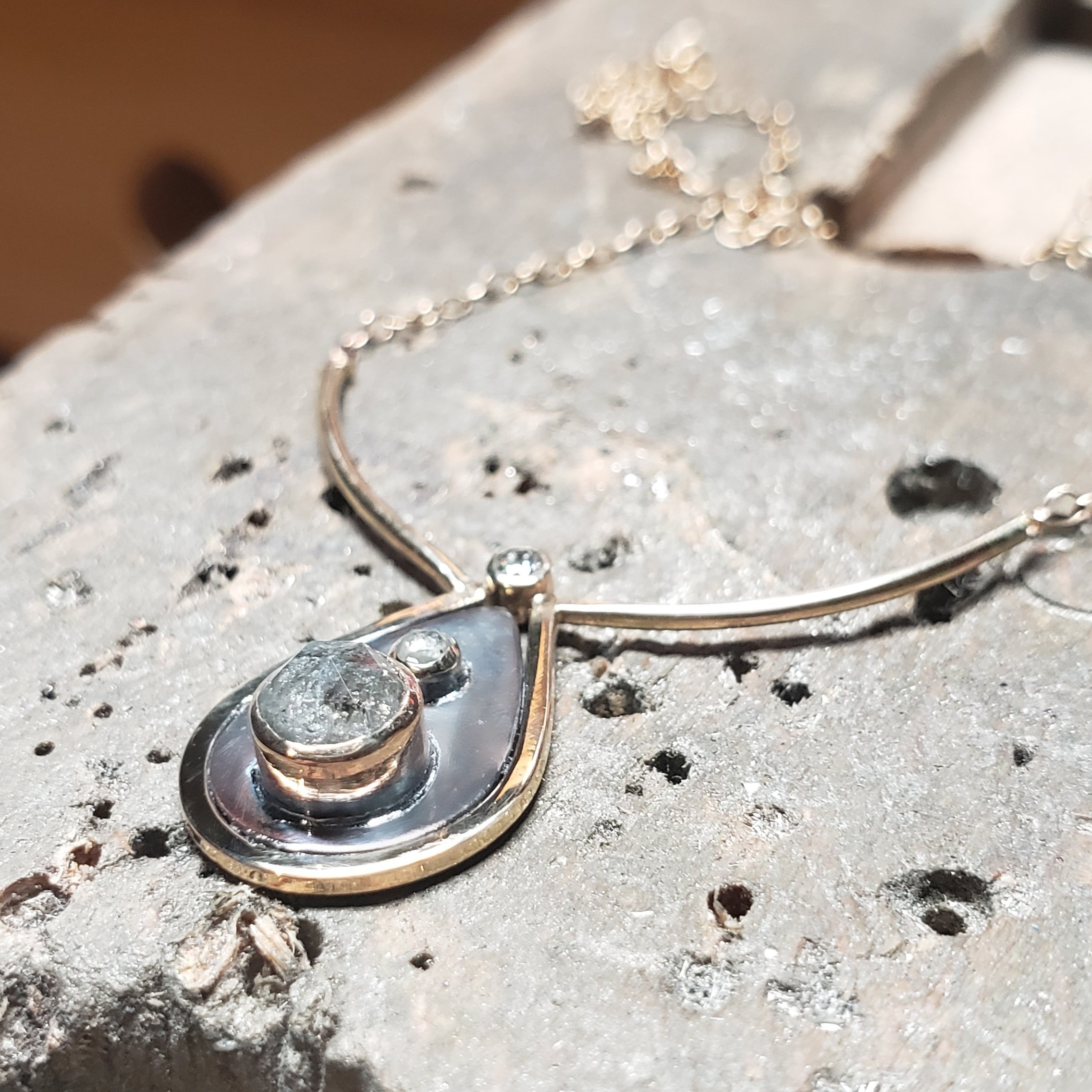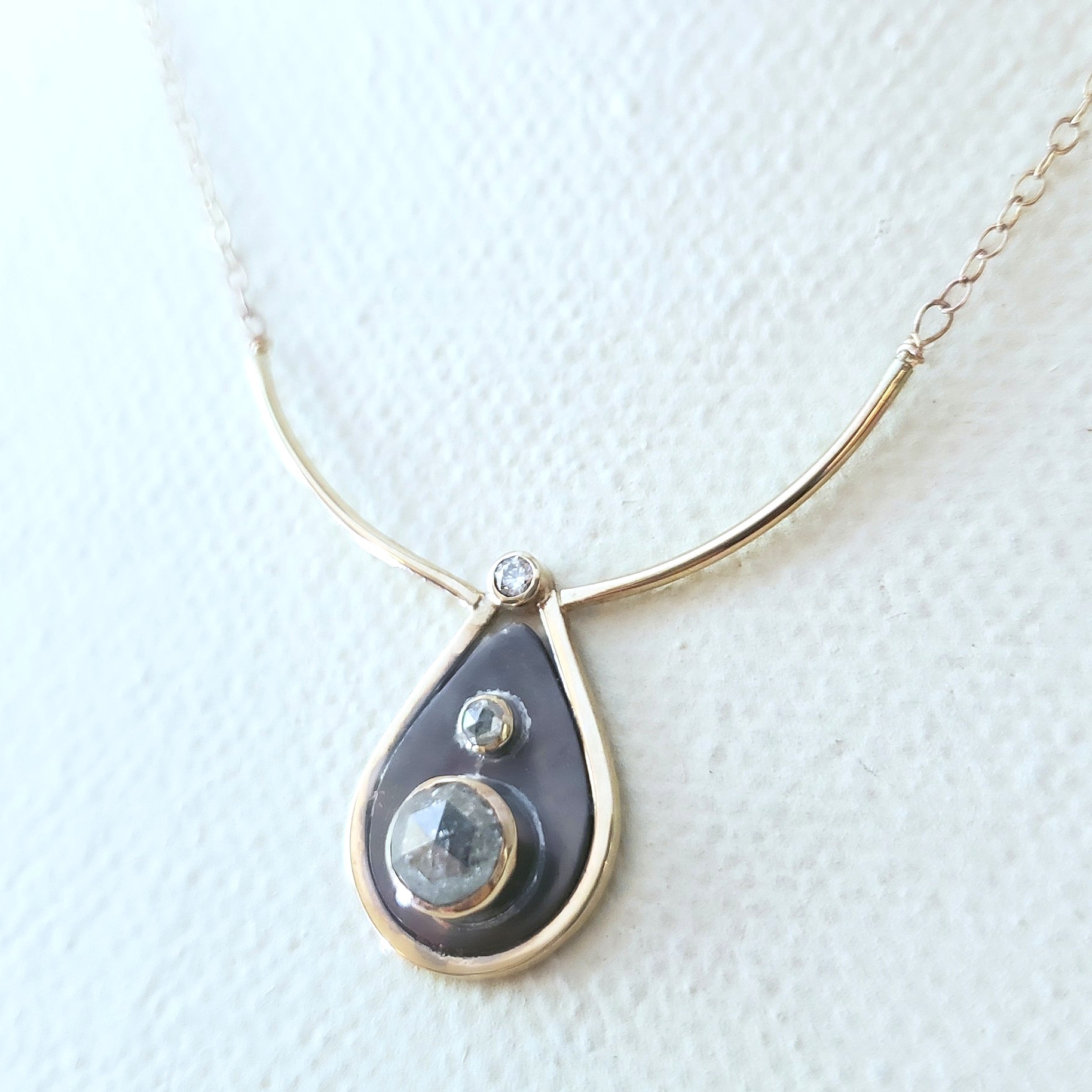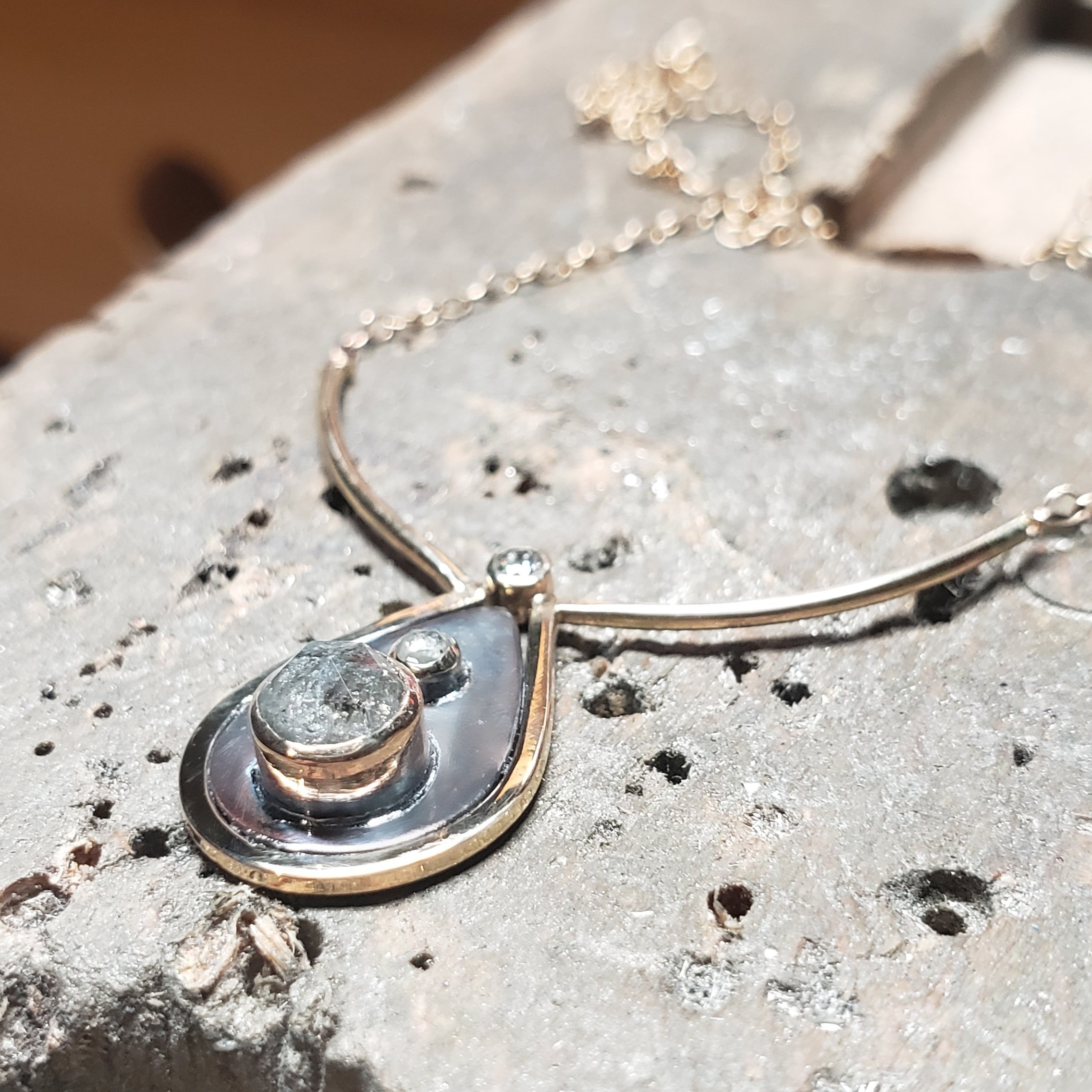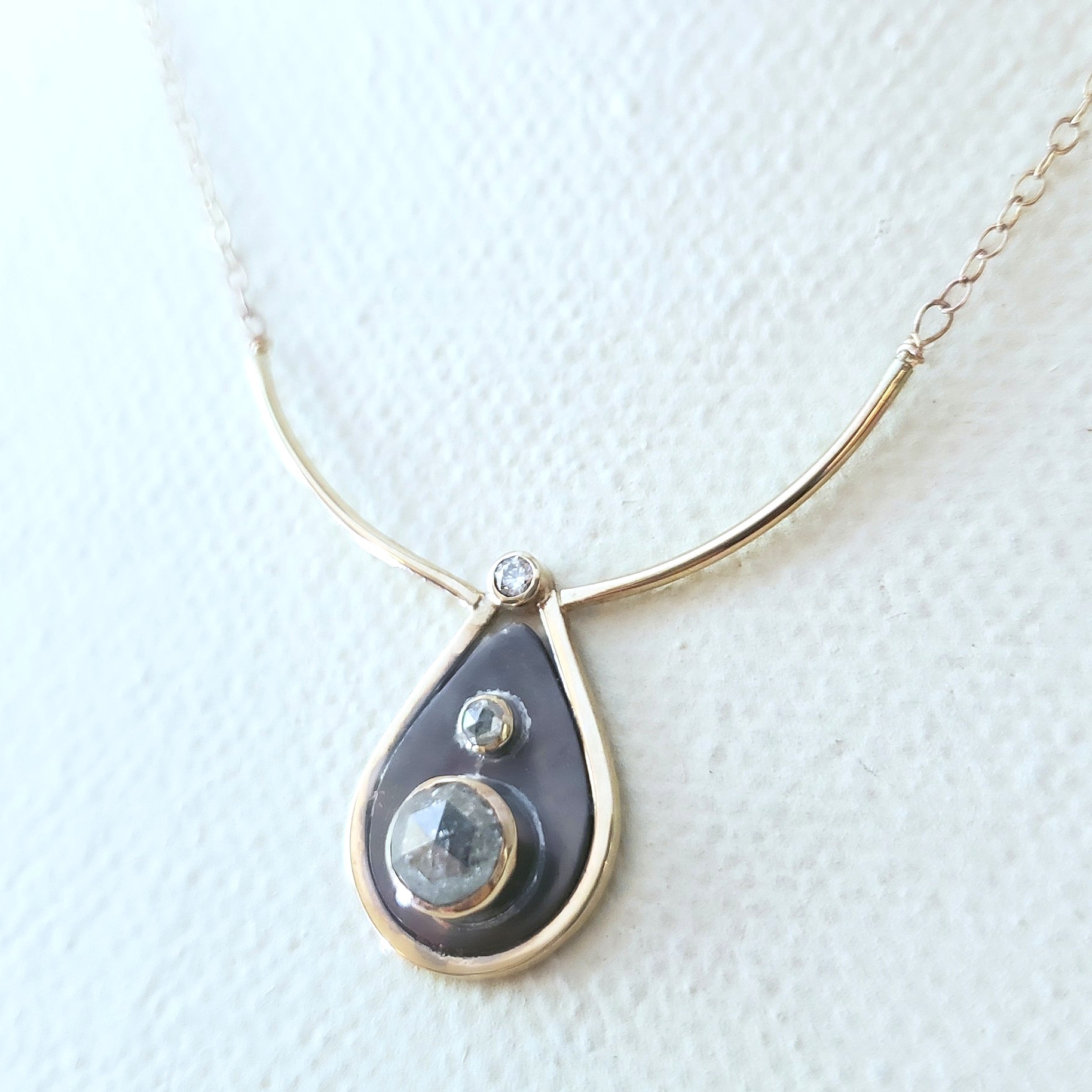 sold out
Custom Diamond Necklace
Custom "Bespoke" Jewelry is a made to order one of a kind piece of jewelry. A term originated in the in the United Kingdom to describe a custom made to order suit from Saville Row. Let DeAnna Cochran jewelry help you create a piece like no other.
This tanzanite, raw gray diamonds, gold and oxidized sterling silver necklace was made using the client's original Tanzanite. This stone commemorated the client's trek to Mount Everest. The Tanzanite was carried by the client to Mount Everest. After the consultation and design process, we created a one of a kind necklace to commemorate her trek. We added the large raw diamond and handcrafted the settings .
A statement necklace with both meaning an beauty.
This is what DeAnna Cochran Jewelry strives for … something different, something unique …. Wear a Story. YOUR Story!
Contact us to design your custom piece.