Custom Redesign of Wedding Band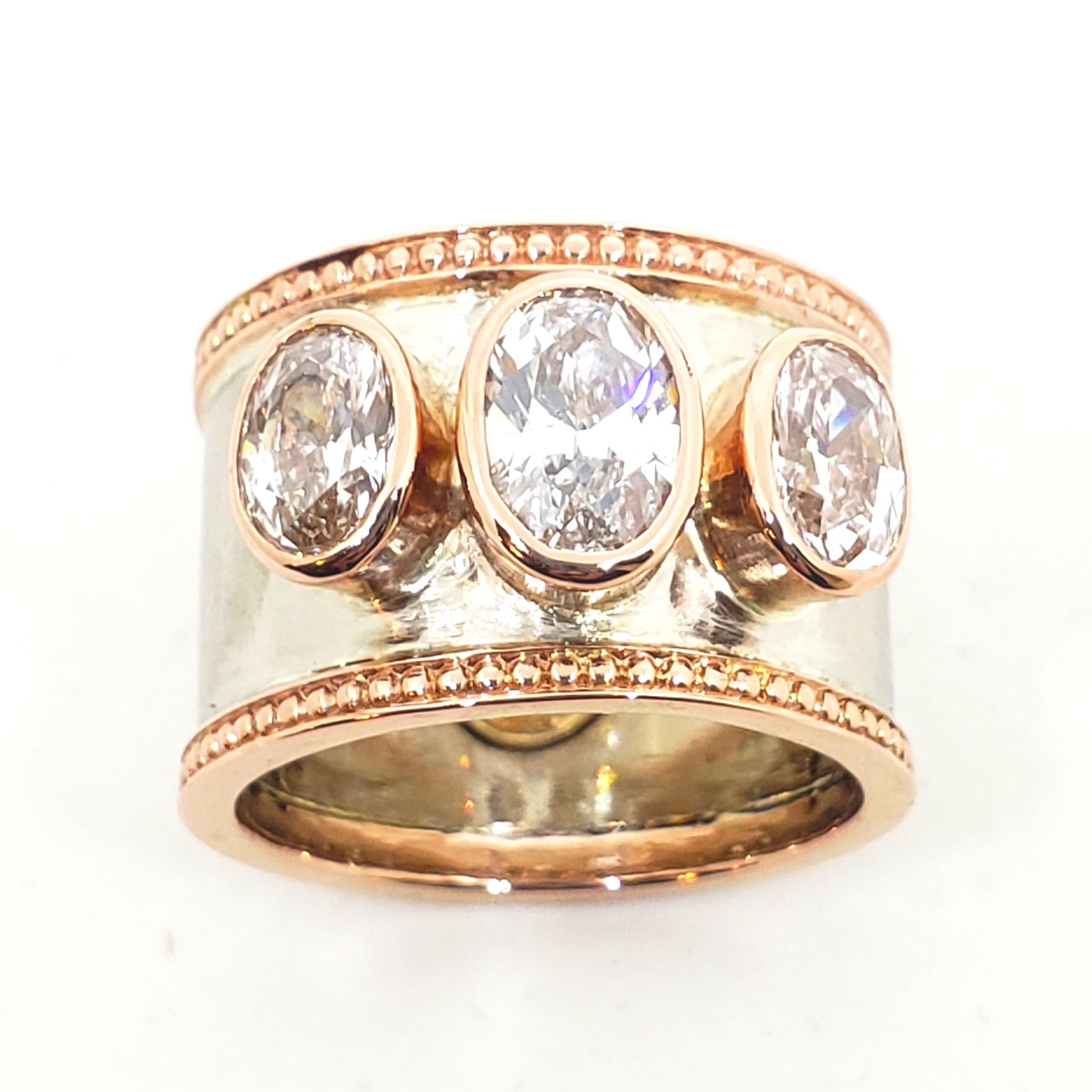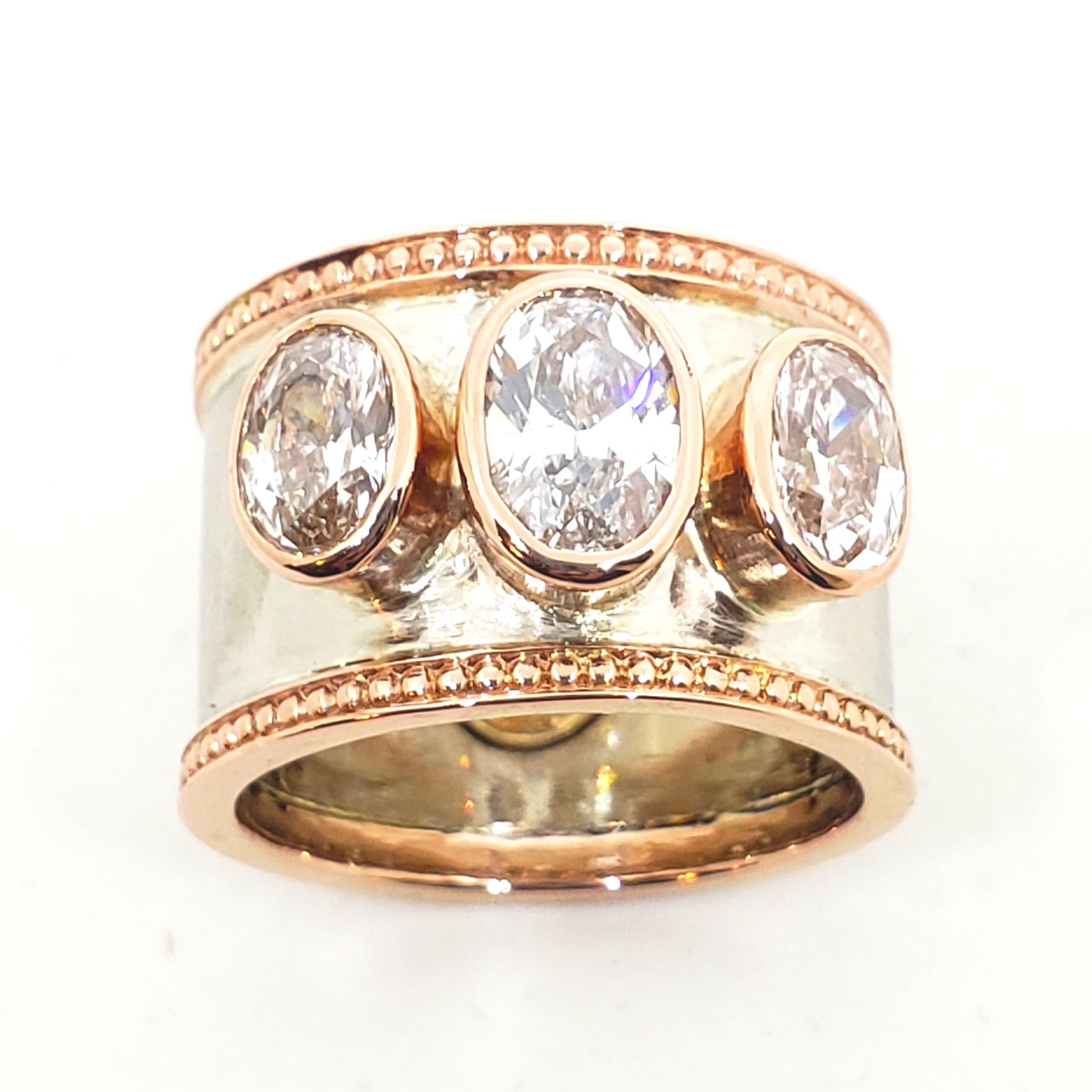 sold out
Custom Redesign of Wedding Band
Custom "Bespoke" Jewelry is a made to order one of a kind piece of jewelry. A term originated in the in the United Kingdom to describe a custom made to order suit from Saville Row. Let DeAnna Cochran jewelry help you create a piece like no other.
This client's original 3 diamond wedding band was beautiful but our designer thought her diamonds were not highlighted in the current setting with the smaller band and how they sat so close together. The client also wanted something to better match her stainless, rose gold, and diamond Rolex. What started with a quick napkin sketch over cocktails moved into some options in a digital sketch and finally the choice of the client for her final design. Now she has a beautiful presentation of her diamonds in bezel settings for an overall secure, daily wear wedding band. W were all drooling over this one. The end result was the WOW factor we wanted for her.
Browse the photos for a view into the process of creating her one of a kind wedding band.
This is what DeAnna Cochran Jewelry strives for … something different, something unique …. Wear a Story. YOUR Story!
Contact us to design your custom piece.